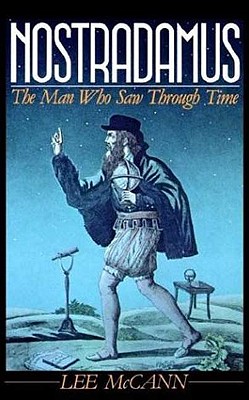 Stock Image
Author Name McCann, Lee
Title Nostradamus: The Man Who Saw Through Time
Binding Trade Paperback
Book Condition Very Good +
Edition Reprint
Size 8vo -- 8 in
Publisher NY Farrar, Straus, Giroux 1988
ISBN Number 0374517541 / 9780374517540
Seller ID 010346
421 pp., several illustrations. Lightly read and thumbed. No markings, no spine creasing. Readable summary of the life and annotated prophecies of Michel de Nostradame, a.k.a. Dr. Nostradamus, who wrote in the 1500s about events and conditions he foresaw in the 20th century.
More Description
Kessinger Publishing is the place to find hundreds of thousands of rare and hard-to-find books with something of interest for everyone
Future. Prophecy. France. Cataclysm. Twentieth Century. Prophecy.
Price = 7.00 USD