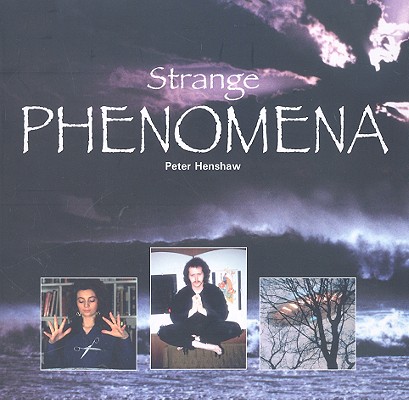 Stock Image
Author Name Henshaw, Peter
Title Strange Phenomena (Flexi cover series)
Binding Trade Paperback
Book Condition Very Good
Jacket Condition No Jacket
Type Photo Book
Size 8vo - 8 in Tall By 8 in Wide
Publisher Chartwell Books (Book Sales) 2008
ISBN Number 0785824014 / 9780785824015
Seller ID 010300
255 pp. on glossy stock. Former library book from the Lake Helen public library in Florida. but still close to new. Firm. Library labels and stamping. Text clean. Color photos on most pages. An appealing compendium of unusual phenomena found in nature, religions and folk beliefs -- from crop circles to UFOs to ESP to monsters, it's all here.
More Description
Despite the sophistication of the modern world it is still, thankfully, still a place full of mystery and fascination, some of which may be repellent and terrifying, the rest awesome and spell binding. Here are strange beasts and monsters, phantom warriors, children raised by wolves, and people with strange talents and even stranger personal attributes.
Paranormal. Mystery. Oddities. Supernatural.
Price = 12.00 USD