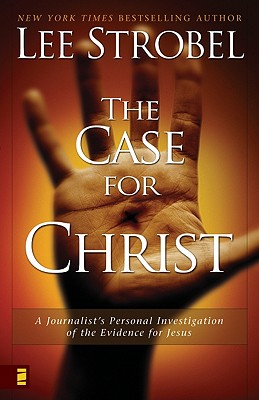 Stock Image
Author Name Strobel, Lee
Title The Case for Christ: A Journalist's Personal Investigation of the Evidence for Jesus
Binding Trade Paperback
Book Condition Near Fine
Edition 19th Printing
Size 8vo -- 8.5 In
Publisher Grand Rapids, Mich. Zondervan 2001
ISBN Number 0310209307 / 9780310209300
Seller ID 010241
297 pp. Nearly new, no spine creasing or marks. Includes refence notes and index. A journalist interviews 13 theologians, scientists and other scholars to weigh the evidence supporting claims that Jesus was crucified and rose from death. Strobel, once a skeptic of Christianity, left journalism to become a teaching pastor at the Willow Creek megachurch in Illinois. Excellent, persuasive resource for laymen with little or no knowledge of the Bible.
More Description
A former reporter for The Chicago Tribune and former atheist presents a tough-minded investigation o...
Christianity. Jesus. Skepticism. Apologetics.
Price = 4.50 USD